Across the length and breadth of songs released in 2022, very few songs clocked the charts as anthems— inescapable and viral. One song that readily comes to mind is Pheelz's "Finesse" (with the BNXN assist). The song became an instant hit, with the snippet crossing boundaries globally and ramping up anticipation before the actual release.
The record had an instant viral effect, amassing over 200 million streams across all platforms in the first 5 months of its release. Pheelz had scored his first global hit, but this time the ace producer did it on the back of stellar production from a 24-year-old genius called Miichkel.
Without a noticeable producer tag and unlike many of his peers, it's hard to recognize the 24-year-old's impeccable production, but the laid back producer tells us "I prefer to move in silence and let my work speak for me". However, all his work has done so far is speak volumes about his ability.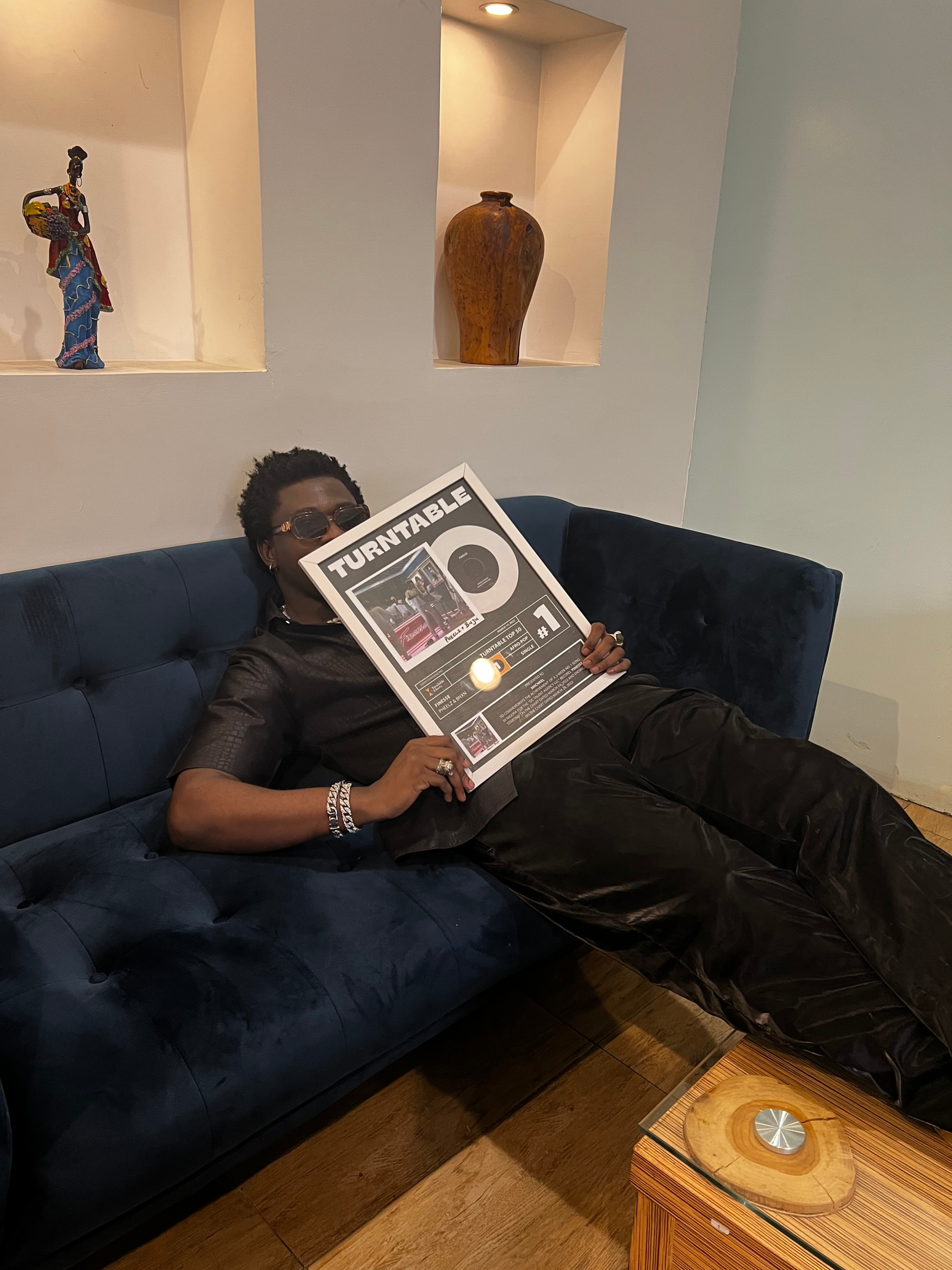 Ishola Owolabi Michael, known professionally as Miichkel started out as a DJ at the age of 17. He started producing music for his friends just a year later. One of such releases caught the attention of Pheelz and the rest is history.
On the record-breaking success of "Finesse", collaborating with Pheelz and the future, Miichkel stated, "early on, Pheelz told me yesterday's price is not today's price and since that statement, it has truly not been the same for me." On his relationship with Pheelz, Miichkel notes "we have such great chemistry and I've also worked on so many other great records with other great artistes. I can't wait for you all to hear [what I've been working on]. 2023 is gonna be thrill!"
Accepting his TurnTable Charts plaque for the number 1 record, Miichkel added that "TurnTable is so valuable to the culture, not only because they give creatives their flowers while they can smell them but also documenting the culture for the history books. I respect that."