Jonzing World Artistes Are Leading the Charts Both at Home and Globally
"When Rema came out, he wasn't expected but with Ruger, there were expectations. People had expectations because of what Jonzing World had achieved with Rema. But for a young boy his age, he kept his head down and remained unfazed by the pressure"
Traditionally, the first few weeks of the year are typically precursors for what the year would look like; Omah Lay's "Godly" led the singles chart for the first seven weeks of 2021 and ended as the No. 1 song of that year; Kizz Daniel started 2022 with multiple top ten entries and ended the year with the No. 1 song of 2022.
In 2023, Ruger has kicked off with a bang having ruled both the radio and streaming charts in Nigeria throughout the year (he also led both charts for the last two weeks of December 2022 as well as having the No. 1 Song of December 2022 on the Detty December '22 Holiday Chart).
This success comes off the back of consistent and gradual effort by Ruger and the Jonzing team to ensure that the artiste is not only positioned for immediate acclaim but as well as the sustained success that will translate to superstar status.
Rema has always found a considerable level of international success with his songs including those from his debut EP. But "Calm Down" featuring Selena Gomez, is a different level of commercial acclaim – one that places the artiste in the same breath as global artistes such as Mariah Carey, Taylor Swift, BTS, Drake, and many more. "Calm Down" was one of the biggest songs in Nigeria in 2022 (the biggest song on the radio last year). However, the remix has catapulted the song to a rarefied status which has seen it reach the summit of charts in different regions in the world (MENA, India) and finally the Billboard Global 200 Charts (excluding the United States).
"The success of Calm Down is not only great for Rema but for Afrobeats as a whole because it is proof that we haven't hit our peak yet. You can see how there has been measurable growth from the days of Oliver Twist to Davido's Fall to Burna Boy's Ye to Wizkid's Essence to Ckay's Love Nwantiti. With Calm Down breaking some of these records and pushing the limits of the success of an Afrobeats single, we are reaching new heights as an industry in the global market."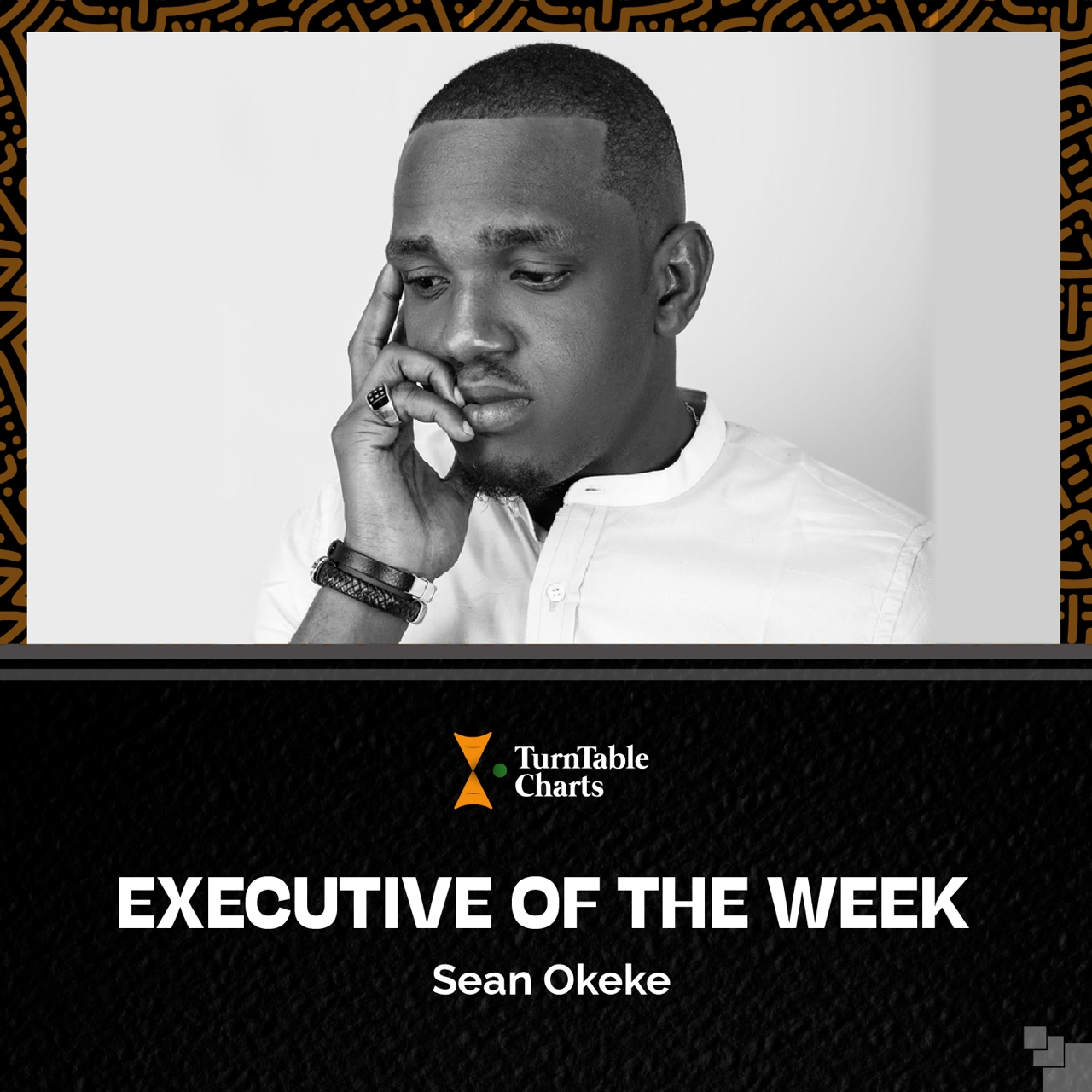 In this interview with Sean Okeke, Vice President and Head of Operations, Jonzing World and the Executive of the Week, he broke down the rollout for both Jonzing artistes, the peculiarities for both of them, and some of the challenges they had to overcome – many of which became a recipe for success. When analyzing Ruger, he explained; "People weren't convinced by his talent at the beginning; it felt like they were expecting one thing and they got something else. But when they heard Pandemic EP, they could see there was more to Ruger. The talent was evident for everyone to see. Records like "Bow," "Monalisa" and "Abu Dhabi" showed range and an immense level of artistry, and that cemented him as the real deal. When "Bounce" took off, everything just changed and since then he has been going to a higher level with every release."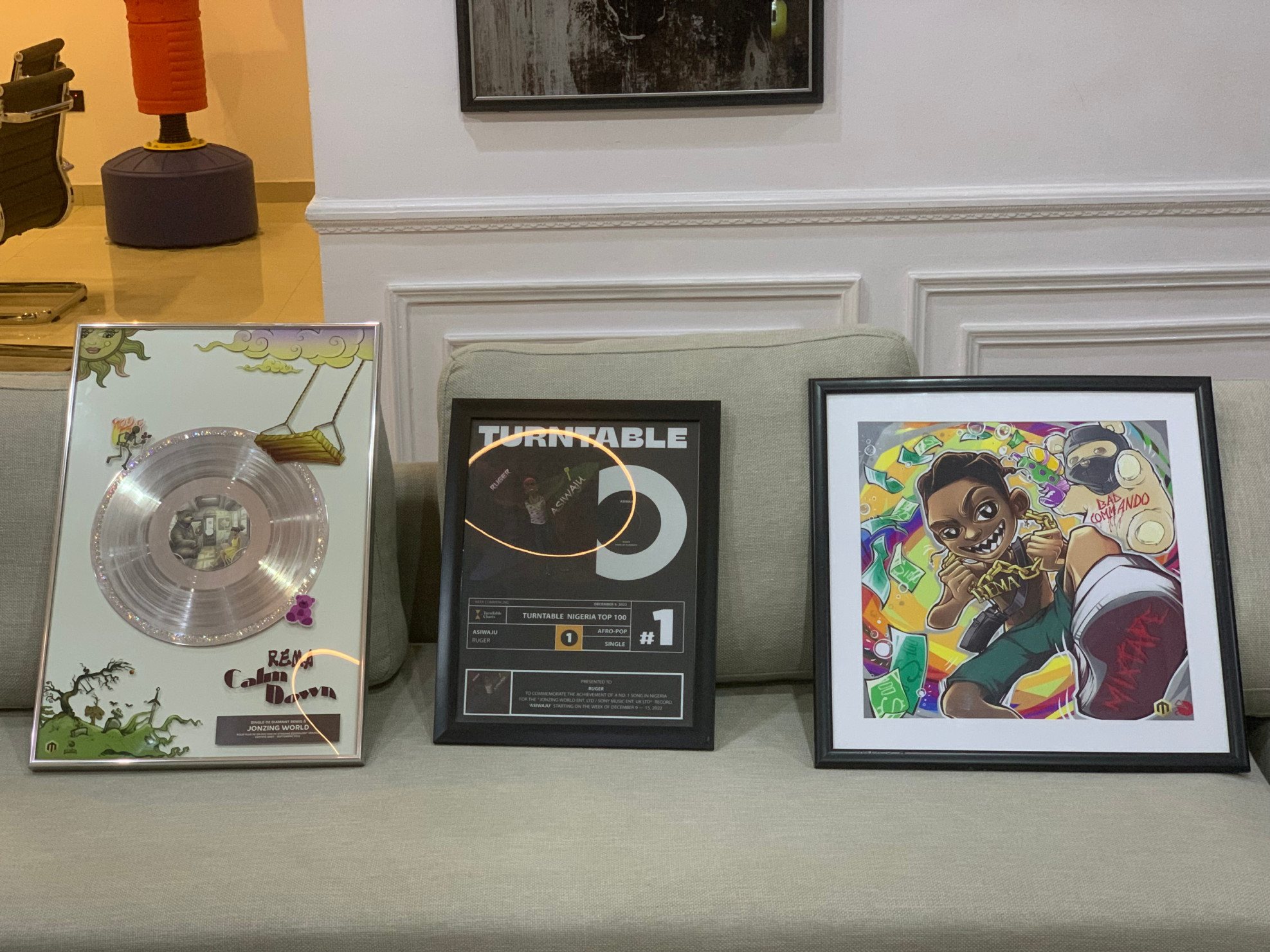 TTC: How long have you been in the music industry, particularly in Nigeria?
Sean Okeke: I have been in the industry since 2012.
TTC: What was your first role?
Sean Okeke: I started as a journalist. Growing up, we were all 'rappers' in secondary school, so I dabbled into some rapping back then too. After secondary school, I had this Top 10 on my wall that I used to call "Sean's Top 10." Every week, I would update the list with my top ten songs and this went on for a long time before it became a thing that my siblings and cousins began looking forward to it every week. Later on, I dived fully into journalism and I started my blog called Super Crush Magazine. You can say that was the genesis of everything. I had my blog which made me start thinking of ways to get close to celebrities; get pictures with them and post them on my blog. To achieve this, I teamed up with a producer and we started working together. He was a presenter which meant I could follow him to celebrity events. While he was doing his interview, I would be taking pictures of celebrities and doing some 1-minute interviews with celebrities – all of which went on my blog. So that was the foundation of my music career.
TTC: When and how did you become a part of Jonzing World?
Sean Okeke: When entering the music industry, you come in to do one thing and then you end up doing so many things – this happens to everybody including the superstars. For example, Rihanna came out as a singer, and now she is a business tycoon. My music career path started as a journalist then I ended up doing P.R. for events. It was during my P.R. stint that I met a lady named Jana and we started working together.
I started as her P. A and I learned a lot from the job. Then I found an opportunity to work with 360Nobs where I continued to work on my Top 10. If you Google "Super Sean Top 10" on 360Nobs, I am sure it is still there. My big break came during an autograph session for Omawumi. It was during this session I met Mr. Sunday Aare, the prolific legendary talented manager in Africa and things changed. He saw my drive as a young boy, my spirit, my enthusiasm, and my determination to make things happen at that autograph session for Omawumi.
At some point, I told him that I didn't want to work for money and that I would work for free and he just smiled. Well, after a couple of months, he called me, gave me the chance and I started working for him – it was there I met D'Prince. I left the company around 2016 to start my own thing which was when I got a call from D'Prince to work with him. D'Prince started talking about launching a record label, talent management, and a lot of big things. In 2018, Rema was discovered and that gave birth to what is known as Jonzing World today, going from a drawing board idea to reality and the rest is history.
TTC: About Rema, when you guys launched him in 2019, the rollout stood out so much that it has now become the standard for launching new acts in Nigeria. How much planning went into this?
Sean Okeke: Rema is a special kid. He spiced up the music industry and led the way/takeover of the new generation of artistes. Before this, there were a few youthful artistes that would come once in a while and go. Then the top guys Wizkid, Davido, and Burna Boy will remain on top but Rema just came in with full force, heralding a change of guards. It was a privilege to see this in real-time; to see the creative ideas being planned, constructed, rolled out, and also applauded by the public. D'Prince had the vision; he saw himself as a superstar before anyone, and people were doubting his singing ability (D'Prince was responsible for his switch from being a rapper to a singer). He [D'Prince] also gave him the platform to work with the best producers available in Afrobeats. Also, Rema is kind of like an old man in a young boy's body; he knew what he wanted and we guided him. He had the ideas and we (Jonzing) along with help of Mavins made it a reality.
On the day of his unveiling, he gained more than 100k followers and it was epic. We unveiled him on Friday, March 22__nd, 2019. I remembered the next Saturday, we tried to buy CDs in a mall but we couldn't get into the mall anymore because of the crowd chanting his name. That was how fast he blew up. I think his grace was special. So for Rema, I will say it was a case of an amazing team plus the right timing and fantastic songs matched with supernatural grace.
TTC: There is a video that looks almost prophetic today where Rema mentioned how he is going to take the Indian sound jokes and become a chart-topping artiste in India. Was there any intentional approach toward positioning him for this success?
Sean Okeke: He just did his thing normally and was a very smart guy; he never let those criticism get to him. He used it as a form of motivation and he drew inspiration from that. We are all celebrating his growth, "Calm Down" has shot the growth of Afrobeats further because it would have been funny if after "Essence" & "Love Nwantiti," we had no other song to carry on that mantle.
TTC: The rollout for Ruger leaned into the Pandemic narrative with the two EPs. Was it the plan from the start to have a follow-up called Second Wave or something that just happened along the way?
Sean Okeke: Most time in this industry, you don't plan some things; you just do it and when it works, you reflect on what you did, give it a name and just fire on. Ruger was discovered in 2019 and throughout the Covid period, we were training him. He was recording constantly, developing as an artist, and we were bonding as a family for what was to come. And in 2021, he was unveiled.
There were some mixed reactions to his launch. Most people were eager to see what more he had to offer. When Rema came out, he wasn't expected but with Ruger, there were expectations. People had expectations because of what Jonzing World had achieved with Rema. So despite the whole comparison, he remained focused and kept recording songs and when we dropped the Pandemic E.P, it was a game changer.
TTC: "Asiwaju" and "Red Flag" came out as a two-pack release. The latter was the focus single and it even came with a music video, so were you surprised when "Asiwaju" became the bigger song of the two – it has spent six weeks at No. 1 on the Official Nigeria Top 100?
Sean Okeke: We were not surprised in any way. It is true that "Red Flag" was the only single to come out but we kept recording because we had a delay with the release. The year was almost over, so we just decided to add one more song and put it all out at once rather than releasing both songs separately. D'Prince heard "Asiwaju" and he just knew it would become a banger. We put out the song and it took a few days for it to grow among people. But when it finally grew on people, it stuck and it has gone on to do damage (6 weeks and counting as the biggest song in Nigeria).
As for "Red Flag," we knew it wasn't necessarily for the Nigerian audience. And that's the thing for artistes to know, you can't put a limit on your music. You have to be able to feed all your fans across the world, giving them something unique to enjoy while still staying true to yourself. For Jonzing World artistes, this will always happen.