Executive of the Week: Founder & CEO of Dvpper Music, Damilola Akinwunmi
"We don't necessarily follow any rules, we decide and make our own rules as we go."
Seyi Vibez was named one of the 13 Artistes to Watch in 2021 by TurnTable. He ended the year as the No. 1 Emerging Artiste on the Year-End Charts of 2021 but there has always been a lingering feeling that the artiste was destined for greater things.
2022 saw the artiste log his first top ten entry with the No. 10 debut of "Billion Dollar" on the defunct TurnTable Top 50, primarily off streaming. This was a sign of what is to come. Other top 40 entries such as "Bullion Van" and "234" also came ahead of the artiste's debut full-length album. On the 11th of November, 2022, he released his debut album 'Billion Dollar Baby' to immediate commercial success and critical acclaim.
The reception of the 11-track album led to two further projects; first, an additional five-track which serves as a deluxe for the album titled 'Billion Dollar Baby 2.0' and a 5-track EP released in early 2023. Both projects have gone on to take the artiste to a different stratosphere; 'Billion Dollar Baby 2.0' is the longest charting No. 1 album ever on the Official Top 50 Albums Chart while 'Memory Card' debuted at No. 3 to make Seyi Vibez the first artiste to have multiple top ten albums in a week. But Dvpper Music's success this week is not limited to Seyi Vibez.
The social media space in Nigeria for the last two weeks has been dominated by a trend that plays on the hook of Rexxie's "Abracadabra" – 'A bi ki n pe Rexxie?' The line from Naira Marley's part on the song has become a meme, leading to increased popularity for the song which culminated to a top ten entry on this week's Official Nigeria Top 100 ("Abracadabra" also features Skiibii, another artiste that is closely associated with Dvpper Music).
All these successes have earned Damillola Akinwunmi – CEO and Founder of Dvpper Music – the title of Executive of the Week. In this interview, he breaks down the strategy employed for all these releases, his journey in music as well as plans for the company.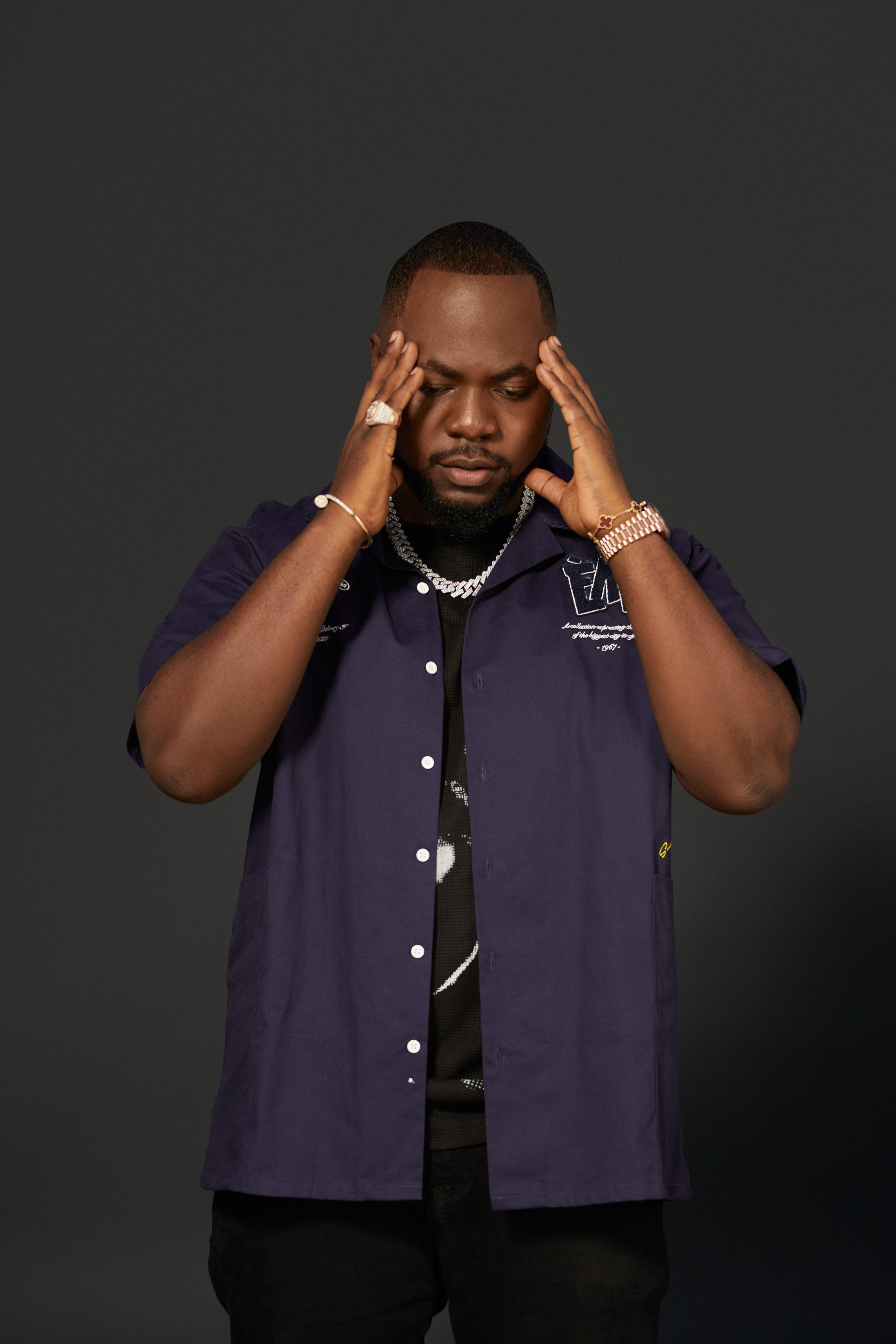 How long have you been working in music?
Damilola Akinwunmi: I've been working in music since 2014, the first artist I managed was Dotman in 2014.
What made you start Dvpper music at the time? 
Damilola Akinwunmi: I started Dvpper Music in 2018. At first, it didn't have a name; I just started a label service and distribution business, I didn't have a name for it but I wanted to try and see if I could do it. At the time, I was working as a Talent Rep for a company called Temple Management Company where I worked from 2016 to 2019. I spent 2 years and 7 months there before I started Dapper Music in 2018 right before I left Temple. The company gave me a great platform to understand how the music business works, especially the Dos and Don'ts. My time there gave me a different perspective on how I wanted to approach the business – in a way that nobody was looking at it. There was a way I wanted to do it and I was like "Okay, this is my vision, it's only me that can see it through." So I decided to start my own thing, and that was the birth of what is known as Dvpper Music today.
You seem to have a keen eye for talent. You have been instrumental to two of the biggest breakout stories of 2022 with Seyi Vibez and T.I. Blaze, would you say there's a new formula as to how these things work?
Damilola Akinwunmi: To be honest, I just go after music that I like. At the same time, I've always believed in artiste development. I also understand that artists are just 'artistes'; that means they need a team, a structure, and management, they need someone to see beyond what they see, to see even more greatness for them. All the other people that I've looked up to, they've always spotted talent before they became what they are. I've always been a believer in spotting talents before they become these amazing superstars. It was always in my plan to find talents, develop, groom them, and get them to the best of their ability. The formula is just down to what you believe in. The way I see it is like a business where you can see the potential and recognize that if you do this and this, you can get the business to this point.
Seyi Vibez was the most streamed artist in January and he had the most streamed album of the month too, did you imagine this level of success before his debut album?
Damilola Akinwunmi: To be honest, no I didn't think that we were going to be this big this quick. At the end of the day, you can only wish for the best and I'm very practical as well. I knew that it was gonna work to a large extent, I believed in his music, he had really impressive music and it was solid, so why not? But now that all this is happening, is it coming as a surprise to me? Not necessarily. I feel like the world is just catching on to what I already knew, to what Seyi [Vibez] already knew and all the other members of my team already knew from way back. If I imagined this happening so quickly? No, I never did. If I'm surprised by this? No, I'm not surprised by his success.
Lots of people were surprised by the frequency of releases from Seyi Vibez, 3 projects in the last four months. How did you and your team make this unconventional strategy?
Damilola Akinwunmi: I think if you look at the whole Dvpper Music ecosystem, everything about us is unconventional. We don't necessarily follow any rules, we decide and make our own rules as we go. Somebody said "rules are meant to be broken, you're just supposed to understand the guidelines, not necessarily follow any rules", and I've always been a believer in that school of thought.
Your company has been key to how a lot of street-pop acts have been able to take their music digitally; how did you solve this challenge and make these artists find an audience in the mainstream?
Damilola Akinwunmi: As I said, I've been doing this since 2014, so to a large extent I've seen so many people come and go. I've learned from watching other people experience a high level of success. Mainstream success requires some level of strategy and we just employed some of those strategies that we've seen others before us adopt. We developed our methods and I guess they worked. Nigeria has a huge population, there are consumers for this music [street-pop], and so at the end of the day, people are going to stream it as long as it is good music. We pride ourselves in also making sure we are making the right sound and what people want to hear – not just what we want.
What are the future and immediate plans for Dvpper Music?
Damilola Akinwunmi: In terms of plans, it will just be to expand and do better than we did last year, so we're looking to do more things and sign even more artistes and develop more artistes and break even more artistes into the industry.