"It is important that artistes can carve their niche and that the music is both believable and relatable; for us at Chocolate City, we do look for that in talent and we do our best to help them achieve this goal"
Three weeks ago, Young Jonn's "Xtra Cool" became the first song released by Chocolate City Music to reach No. 1 on an aggregate chart in Nigeria. The song has since spent two weeks at No. 1 on the Nigeria Top 100 – as well as another three weeks atop the radio chart, a week at No. 1 on the streaming chart, and set to reach No. 1 on next week's TV chart in Nigeria.
This week, the parent album for "Xtra Cool," Love Is Not Enough Vol 2 sits in the top five of the Top 50 Albums Chart in Nigeria – remaining the only EP to ever chart in the top ten of the aggregate albums chart in the country. Blaqbonez's Young Preacher debuted at No. 1 on the Hip-Hop/Rap Albums chart four weeks ago, and it has spurned a top ten hit in "Back in Uni" – a crossover hit that peaked in the top five of the Top Afro-Pop Songs chart in Nigeria.
It's a big deal for Blaq, who had become a mainstay in the rap top 10 over the past half-decade with commercial mixtapes, compilations, and joint releases. But with the success of "Back in Uni" on pop charts this year, Blaq has cemented himself as a consistent chart-topper — and the success of "Xtra Cool," Love Is Not Enough Vol 2 and Young Preacher earns Chocolate City's EVP, Ibukun "Aibee" Abidoye the title of TurnTable's Executive of the Week.
As the Executive of the Week, Aibee Abidoye who is deeply invested in building artistes and a sustainable career founded on staying true to themselves discusses the success of Young Jonn's "Xtra Cool," his transition from Young Jonn the wicked producer to Jiggy the artiste, the label's strategy towards identifying talents and appealing to listeners which she notes as "offering different sounds through our artistes because people want to listen to different things."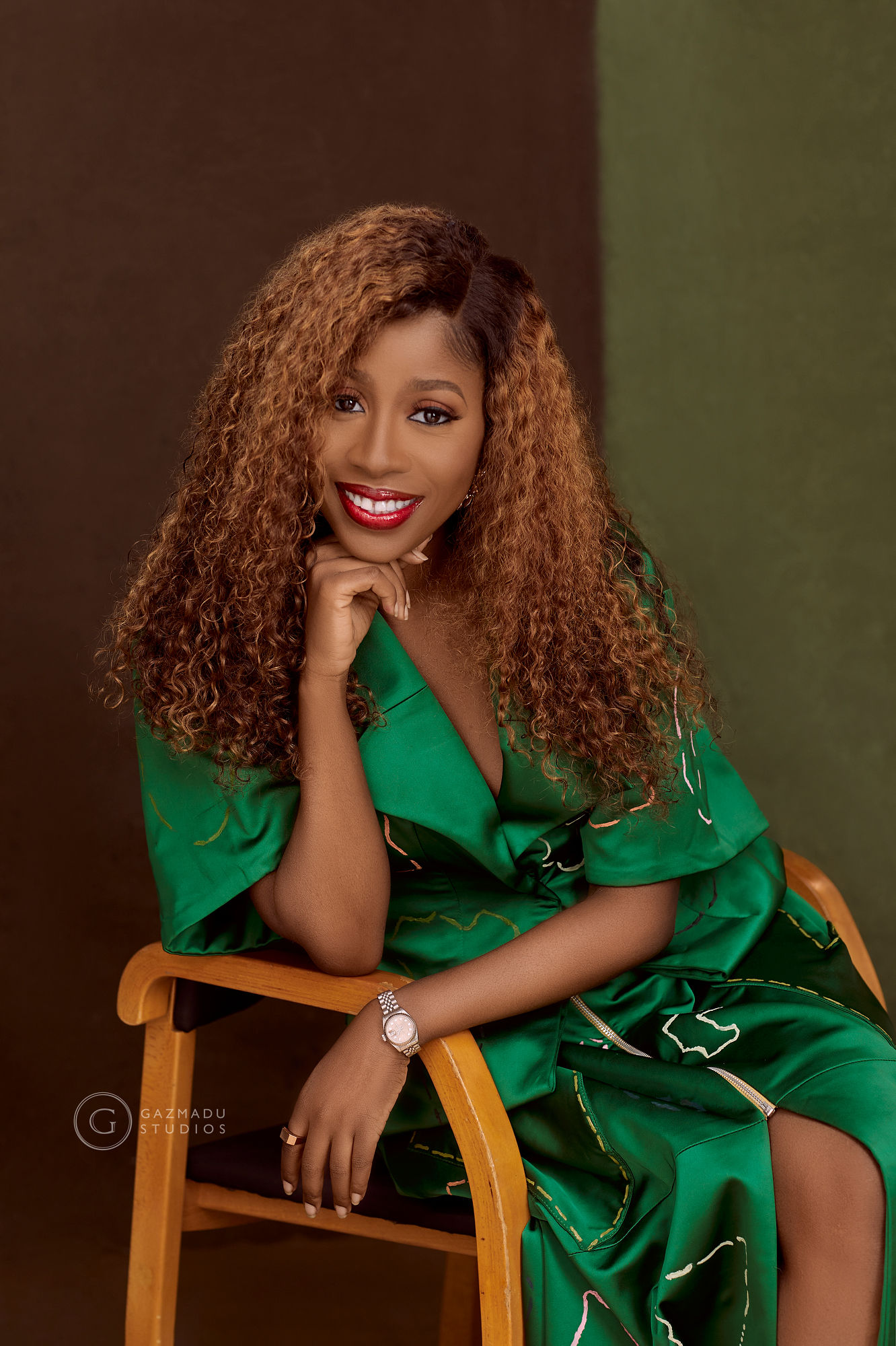 TTC: How is your organization able to ensure that all your artistes with different styles can appeal to a mainstream that sometimes leans towards a genre/sound?
Aibee: This was something that was very intentional for us. At the end of last year, we had signed some people that we felt could fit into the same genre. One of the top things on the agenda when speaking to the A&Rs was that we need to find a way to ensure that each talent is identified by their sound or style, so they cannot sound alike. We also ensured that they made music that was very close to who they are, music that felt real to them. Because it is very difficult to buy into a brand when there is a divergence from who that person truly is. So it was important to ask the question, who are you and what type of music should be coming out of you. With that, we've been able to reflect moments and amplify voices which interestingly also makes it much easier to sell.
We've also been very careful to understand the market we are trying to appeal to; even though we're using the same marketing platforms, we have been careful to curate the messaging so that it can appeal to right demographic. I think perhaps we've done a great job in identifying the market and also making sure the music is relatable to the artiste and the listeners.
TTC: Young Jonn's transition from a renowned producer to a celebrated artiste within the year has been nothing short of phenomenal. How did you achieve this?
Aibee: One of the ways we were able to achieve this was by establishing that Young Jonn could release music by himself. That was the strategy behind the solo EPs. The few features that have come through - Zlatan and Davido - were all after the projects were released. We felt that was the only way people could see and respect him as an artiste. He has done music with other artistes in the past; he has produced, written and voiced songs for others, but somehow people never really saw him as anything but a producer. He needed to stand alone to change that narrative.
From the start, we knew it would require more than one song to make this happen – consistent releases over a considerable period of time is what validates artistry. We had planned on one EP, but he is so prolific that he churned out two EPs – two projects we are very proud of. Young Jonn also has an amazing team that we work very closely with so we fine-tune as we go along, ensure he stays happy and that he doesn't loose the love for the music.
TTC: Was it a surprise his success came that fast?
Aibee: No it was not a surprise because we were very certain about the music. Young Jonn knows how to make hits. He understands music, it was just a matter of time. Having said that, I have to say, Davido's love for the song and sharing his platform with the remix also opened Young Jonn up to a wider international audience. That was a beautiful moment that was unexpected and much appreciated.
I will also add that it is one thing to be successful as a producer but is another being successful as an artiste. I think Young Jonn was ready - he has been vocal about his social anxiety and for a long time this stopped him from really embracing this part of his. But his conscious effort to confront it and overcome it has been so beautiful to watch. He can only get better.
TTC: Your label announced the signing of a couple of new artistes, all with varying sounds and styles – was this intentional?
Aibee: For those guys, they will constantly evolve. My personal belief is that listeners want to hear something different. This is a key metric for me when we create music or whenever music is approved internally. It also shows in the way we approach music. We ask questions like what makes it different and how will they stand out. And as I mentioned earlier, the music has to fit the personality of the artiste; if you listen to Tar1Q, everything points to what he is – a university student. His music, his sound, his brand – kudos to the NuTrybe team because they've even gone as far as to show the uniqueness of his brand in the music videos he shoots.
If you follow him on social media, his music is not far from who he is. This also applies with MajorAJ who brought some disco elements into Afrobeats with Taboo* So yes, we do look for what makes an artiste different. We look out for star quality, we check for a niche that is available for them, we look out for the market and demographic that would gravitate to their music and the goal is to answer these questions over time to cultivate a fan base. So it is not unusual for you to notice that our artistes sound different and each of them has their own thing
TTC: Is there the possibility of a new Chocolate City compilation?
Aibee: We've done this before. The Chocolate City compilation - The Indestructible ChocBoi Nation (TICBN) - remains one of the best to ever come out of this country. The thought of a new compilation album that highlights all our artistes for who they are will be interesting. I can see how the music would show the personality of each of these artistes and I think it is something people can look forward to. But right now, we are more focused on having the world see each of these artistes for themselves. Our priority is for all our artistes to grow and own their space – but yeah, a compilation tape in the future is something I wouldn't put past us.
TTC: can you shed more light on the Chocolate City & Lakeshore Partnership around Cancer awareness?
Aibee: This is an initiative we are very proud of. Every month, we do something to push our back catalog – Chocolate City has been here for seventeen years and we realized a lot of the platforms that exist today were not available years ago. So we are active about ensuring that artistes that were signed to us are still generating revenue today. We always have one activation every month, based on things that already exist such as Valentine's Day, Christmas, or something like that.
So for Cancer Awareness Month, we decided we can do something that both empowers and encourages people dealing with cancer and bring awareness to preventive measures. We just did an activation around it by sponsoring monograms and a couple of other things. I believe it is important to give back to our community through any means possible and it just felt natural to have the partnership.